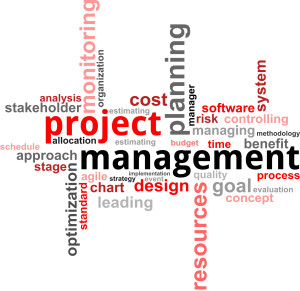 Work today is increasingly segmented into projects across various industries. These projects can extend for several years and have large budgets and labor requirements with much at stake both for the company performing the project as well as the client or customer on the receiving end. Whether the project is being developed and delivered at a physical location such as a real estate commercial construction project or a large-scale e-commerce endeavour online for a restaurant or shopping portal, it is essential that the project is managed well. Managing a project is both an art and science. Project management requires training, substantial experience, planning, and tools to be effective.
At KCM Consulting, we assist our clients in managing their projects so that they achieve their goals on time and on budget. We know the importance of achieving a significant return on investment (ROI) for your effort and if the project is over budget, the ROI can be much lower than planned. To ensure optimal performance, we use project management offices (PMOs) for our clients so that we can monitor projects carefully, remove obstacles, anticipate and reduce risks, avoid unnecessary expenditures, increase efficiency and accelerate productivity.
We follow best practices to ensure that our clients' projects are completed well, achieving consistently high standards and managing performance effectively. Many KCM personnel are Project Management Professionals (PMP) with certifications from the Project Management Institute (PMI).
Effective project management requires:
Increasing Productivity, Performance and Profits
We have extensive experience working with our clients to increase productivity through:
performance management
scheduling optimization
supply chain management
workforce management
prioritization of tasks
resource management
project management software tools
We help our clients develop standardized processes to increase efficiency, consistent performance and accountability. We also train employees so that they are able to measure progress in completing tasks and moving forward on project time schedules while monitoring risk factors. By engaging your workforce, we also improve internal communications, which helps with planning and also direct customer interaction. Informed and well-trained employees act as effective brand ambassadors for your company, nurturing customer relationships on your behalf through better service. Our forecasting tools also enable our clients to be prepared for obstacles and to adjust schedules as needed for changing circumstances whether it is increased demand, changes in supplies or other factors.
By managing your projects well, you are able to earn more for your company, retain your customers and manage your employees well. You can keep your company on course for continued productivity and profitability. Let us help you in achieving this. Give us a call today.